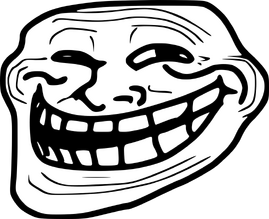 The
Trolls 
is a Minior Villains whos like to Bullying, Messing and Spoiled Every-time.
The Trolls and Requesters is keep Request MoBrosStudios for a New Videos like Top 20 Best Spongebob Episodes and Other Things so Later that on MoBrosStudios Himself is Removed all the Request Videos and he will never Request Forever becase he need take a break.
Ad blocker interference detected!
Wikia is a free-to-use site that makes money from advertising. We have a modified experience for viewers using ad blockers

Wikia is not accessible if you've made further modifications. Remove the custom ad blocker rule(s) and the page will load as expected.